Login for users of net.extend privateBase webshop
Your are already an existing customer and have signed up for the net.extend services.

Have you received your new token? Do you need a new eBase password (only retirees)?

Please click on Customer login and login with your U-Number and your net.extend password.
Registration Infoletter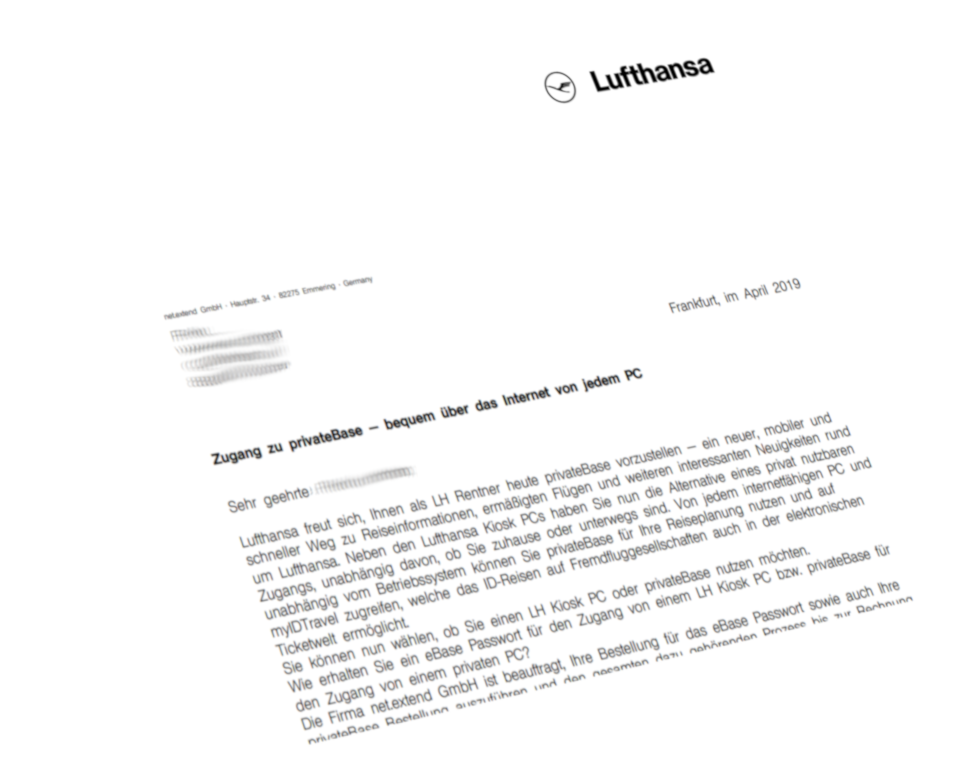 You have received our information letter and would like to learn more about privateBase? Only for former Lufthansa employees with travel permission.